Wed, Sep 25, 2019
Doors: 8:00pm Show: 8:30pm
High Dive presents Messer, Sunflower Dead, Koup d'E Tat, Apex
SHOW DETAILS
• 18 OR OVER
• NO SMOKING inside the venue.
• Smoking allowed outside in the Beer Garden!
• $3 under 21 fee charged at the door
• All ticket sales are Non-Refundable unless the show is cancelled
Messer
MESSER means "knife" in German, and the Dallas, Texas band expects to cut a memorable swath through the Rock world in 2018, starting with new single "Make This Life". The song is going for adds now at Active Rock radio and available everywhere for streaming and download on January 19th.
The band's cutting edge modern rock sound was born through serendipitous connections in the thriving Deep Ellum music scene of Dallas, an area that has given rise to iconic Hard Rock and Metal bands like Pantera, Drowning Pool, Hell Yeah, and King's X. Dereak knew he wanted to pursue singing as a career while in High School in Iowa and started honing his chops with local bands. After high school he moved to Dallas to pursue his music career professionally. His first contact was with Dallas native Javier, who was making a name for himself playing in Jagermeister sponsored bands Mudflap and Pimpadelic. The two bonded at a show and became the genesis of Messer. While looking for a place to get his hair cut, Dereak walked into Maddox's Hair salon on a whim. The two struck up a conversation about music and another connection was made. Kenny was traveling from his home in Canada to an audition in Phoenix when his car broke down in Dallas. He ended up staying in town and found success playing with the band Strangleweed, who made an appearance on the nationally televised Courtroom show "Eye for an Eye". That caught the attention of the members of Messer, and Kenny became part of the family. Donnie was playing in various Dallas bands and gaining attention as an award winning Tattoo artist. Maddox would play Donnie tracks the band was working on and in turn, Donnie would play music he was recording at his own home studio. As Messer continued to develop as a band, they knew they wanted to add an additional guitar player, and they all agreed that Donnie was a great fit. The lineup for Messer was solidified.
The band grew their fan base locally, and began to branch out regionally and nationally, opening for notable bands such as Sick Puppies, Candlebox, Hinder, Vince Neil, Black Stone Cherry, Lynch Mob, Drowning Pool, Local H, Trapt, Metallica, Dokken, Scott Stapp Of Creed, Avenged Sevenfold, and Buck Cherry. It was on one of these tours that the band caught the attention of Los Angeles based writer/producer, Chad Gendason. The band felt an immediate comradery with Chad and a lasting bond was made. Messer started writing with Chad, and their first collaboration became "Simple Man". Fan favorite "Whiskey" soon followed and the songs started to flow into what would eventually become their self-titled debut album "Messer", which will be released on 4/20/18 on Maddpants Records. The album was mixed by Ben Grosse (Marilyn Manson, Breaking Benjamin, Disturbed) and mastered by Tom Baker (Papa Roach, David Bowie, Motley Crue).
The band's desire for creative expression and to touch as many lives as possible is what drives them forward. 2018 is shaping up to be the year that Messer cuts through the noise and clutter of the Rock world and makes it mark.
MESSER is a band that is building a brand of new rock that blurs the line between nostalgia and modern art, leaving the listener with a sound that is not only familiar but also NEW and ADDICTIVE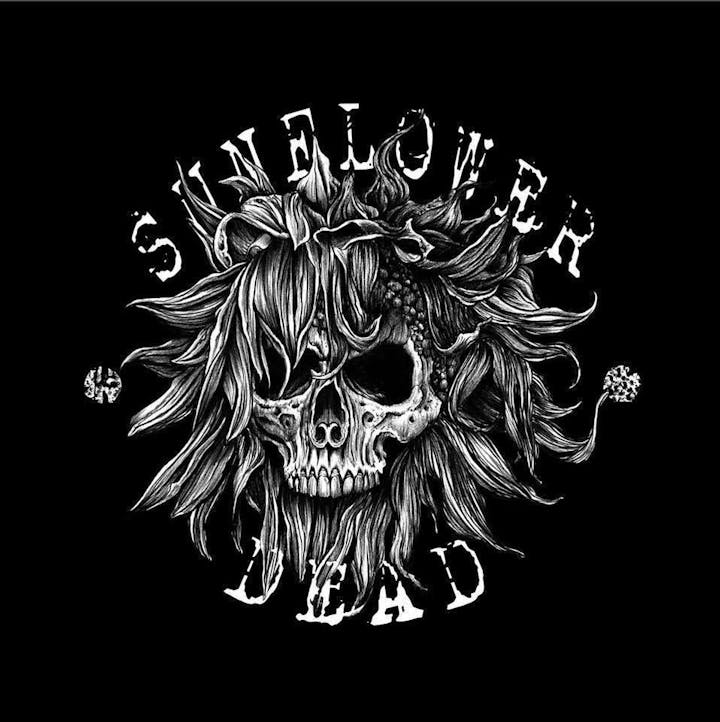 Sunflower Dead
Southern California based Sunflower Dead have been steadily growing since their inception in 2012, releasing 3 albums and constantly touring – opening for Korn, In This Moment, Avatar, and Hellyeah, among others. They've been building consistently at Active Rock radio, with their latest single "Victim" peaking at #36 on both the Billboard Mainstream Rock and Mediabase Active Rock charts in February of 2019, their highest charting single to date. They are continuing that growth and momentum with the release of follow-up single, "Turn Away" on June 21st on David Ellefson's EMP Label Group.
"Turn Away" has a strong anti-suicide theme, says frontman Michael Del Pizzo: "Isn't it funny how a song with an overtly anti-suicide theme is one that we attempted to self-sabotage multiple times but couldn't finish the job? "Turn Away" was coming to fruition, no matter how many times we tried to toss it aside. It just seemed to have a life of its own and is now what we consider to be the most important track of our career".
That career has bloomed over the course of the last 7 years, beginning with the release of their self-titled debut album in 2012 through their own Bloody Bats Records imprint, with production by Christian Olde Wolbers (Fear Factory, Powerflo). The album received positive press & numerous accolades, including being named Revolver Magazine's "Album of the Week" through independent music fan voting. The band spent the next 2 years on the road promoting the LP, including tours with In This Moment, All That Remains, Hellyeah, Nonpoint, Powerman 5000, Hed (PE), Ill Nino, Soil, Smile Empty Soul and Hurt. The debut album moved over 6,000 units and helped establish a loyal fanbase dubbed 'The Evil Seeds.'
Touring and experiencing what worked in a live setting helped mature the band's songwriting skills. They brought that experience into the studio while recording their 2nd full-length LP, "It's Time to Get Weird" with producer Dave Fortman (Evanescence, Slipknot) and Mikey Doling (Snot). The album showcased a more polished sound while incorporating a more playful side that live audiences were just beginning to get a taste of. The 'Weird' album was a step forward on multiple fronts – from the production team, to a slicker stage look and photos with famed rock photographer Neil Zlozower, and guest vocals on the album's title track by Korn's Jonathan Davis. Lead single, "Dance with Death" was the band's first foray into Active Rock radio, and reached #52 on the Mediabase Active Rock charts just as the album was released on October 30, 2015 independently, again through their own Bloody Bat Records. The title cut "It's Time to Get Weird (featuring Korn's Jonathan Davis)," was released in early 2016, becoming the band's first Top 40 hit on the Mediabase Active Rock chart. With the success of both singles, Sunflower Dead returned to the road supporting the release throughout 2016 and 2017. The band toured with Avatar, Hellyeah, both legs of In This Moment's 'Hellpop' tour and direct support on two runs with Mushroomhead.
With the addition of Christian Olde Wolbers (Fear Factory, Poweflo) on bass and Brian "Brett" Weir (Downplay, Starset) on drums, the band returned to the studio with Dave Fortman and recorded their third album "C O M A", which they released through David Ellefson's (Megadeth) EMP Label Group on Oct. 19th, 2018. As they launch 2nd single "Turn Away", plans are in the works for new tour dates to begin in late summer and continue through the rest of 2019 into 2020.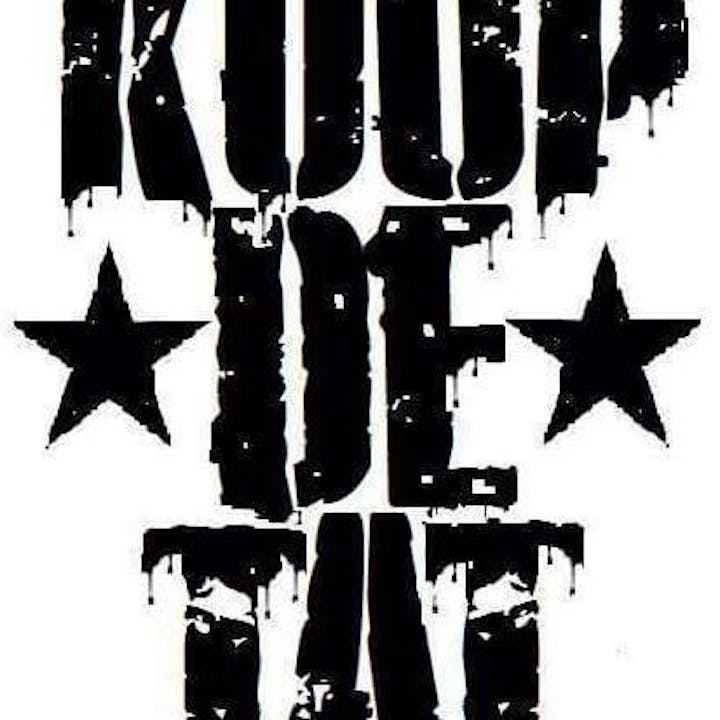 Koup d'E Tat
Koup d'e Tat is a 5 piece Alt/metal/Hip-Hop group from Lake City, Fl. featuring Real music filled with raw emotions spanning many genres and styles.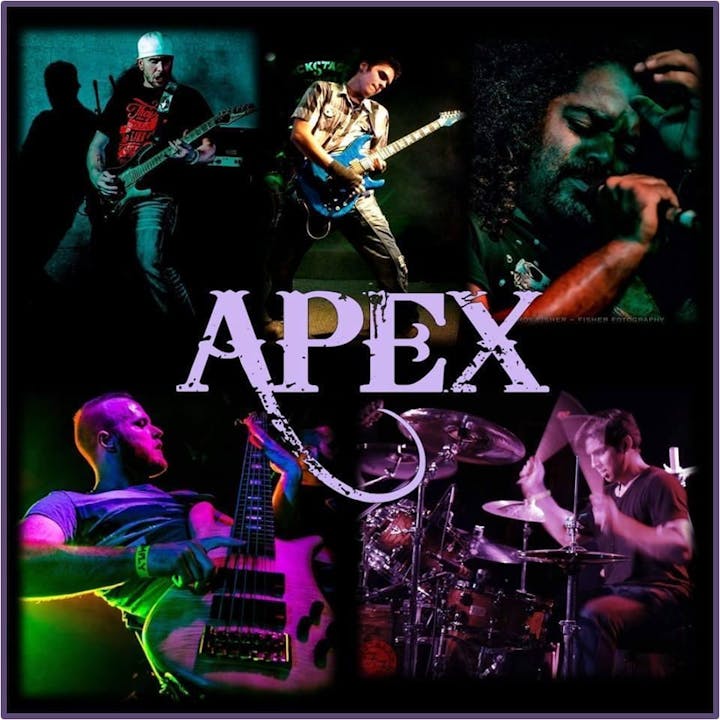 Apex
Apex is a Hard Rock band based in Gainesville, FL. The band started in early 2018 with the hopes of bringing original music to the local area. The current lineup includes guitarist Andy Gifford, bassist Joseph Harp Jr, drummer Christian Caro, and vocalist Caleb Velez-Rager.