Glory Days Presents!
Wed, Sep 18, 2019
Doors: 8:00pm Show: 9:00pm
The Green with Artikal Sound System appearing at High Dive in Gainesville
SHOW DETAILS
• 18 or over, unless accompanied by parent/guardian.
• NO SMOKING inside the venue.
• Smoking allowed outside in the Beer Garden!
• $3 under 21 fee charged at the door
The Green
Since forming on O'ahu, Hawai'i, in 2009, The Green has become one of the most successful and beloved bands in the reggae genre. During their relatively short career, the band has been awarded a Best Reggae Album nod from iTunes (2010, for their self-titled debut), four coveted Na Hoku Hanohano awards in their native Hawai'i (2011 and 2014, including Group of the Year, two different Reggae Albums of the Year and Entertainer of the Year), and two #1 Billboard Reggae chart debuts, along with charting on the Billboard Top 200. Not bad for a band that was formed by six members of Hawai'i's tight-knit music scene to record a few songs and have some fun.
The Green was one of the first Hawaiian reggae bands to tour extensively on the mainland, as well as going further afield to New Zealand, Japan and other locales. Before becoming a headliner on their own, the band supported bands like Bruno Mars, Rebelution, Michael Franti, Iration, SOJA, and Damian Marley, as well as performed at acclaimed festivals including Vans Warped Tour, Wakarusa, Sierra Nevada World Music Festival, and California Roots Festival.
The Green's fourth studio album, Marching Orders, comes out October 20, via longtime label partner Easy Star Records. It continues the group's steady march to the top ranks of their genre and beyond, with early reviews already calling it "innovative" and "imaginative." The Green has a winter headlining tour lined up and recently announced covering much of the U.S., with further touring plans expected to be announced for a busy 2018.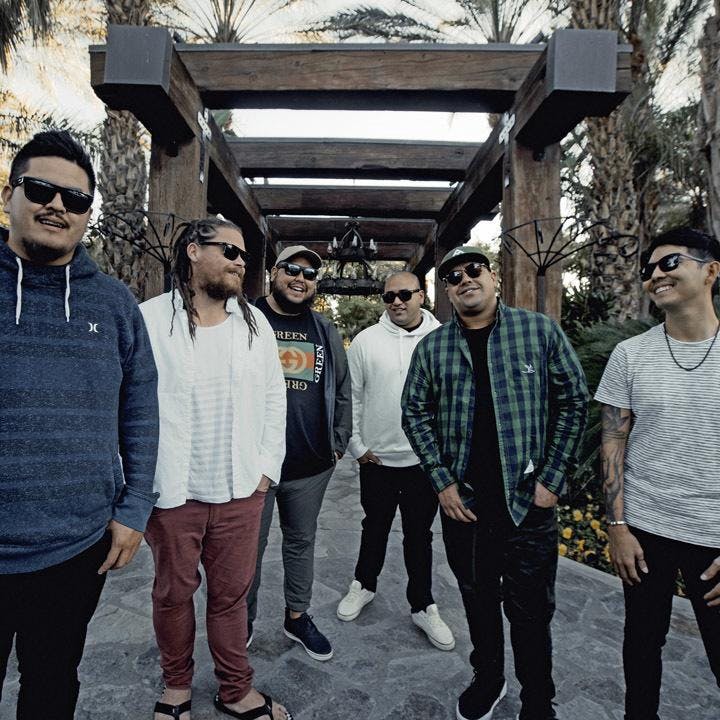 Artikal Sound System
Artikal Sound System is a reggae band from Delray Beach, Florida. Blending roots and modern sounds under smooth female vocals, they put their efforts towards bringing love, good vibes and a dancing mood wherever they go. The band features Logan Rex, Fabian Acuña, Chris Montague, Adam Kampf, and Chris Cope.
Over the years, Artikal Sound System has united American, Jamaican & Hispanic Reggae culture. Performing nationally and internationally, their collaborations with some of the most influential musicians and artists in the reggae scene have included: The Abbysinians; Apple Gabriel of Israel Vibration; and Biggz General, a descendant of Bob Marley himself. The band has charted #2 on the Billboard Reggae Charts multiple times and has had the honor of sharing the stage with Pepper, Dirty Heads, The Wailers, Steel Pulse, Yellowman, Less Than Jake, The Aggrolites, Jesse Royal, Josh Heinrichs and Skillinjah.